I just saw this while looking for pix. It's so purrfectly Yuma.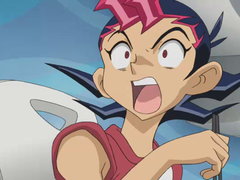 Does this remind you of another anime bad boy?
Dilandau Albatou from Visions of Escaflowne?? Eh?
I need a new hobby. LOL
I am going to d/l every season of Bates Motel and binge watch it. I miss that show.
Sam (hopefully lol) out